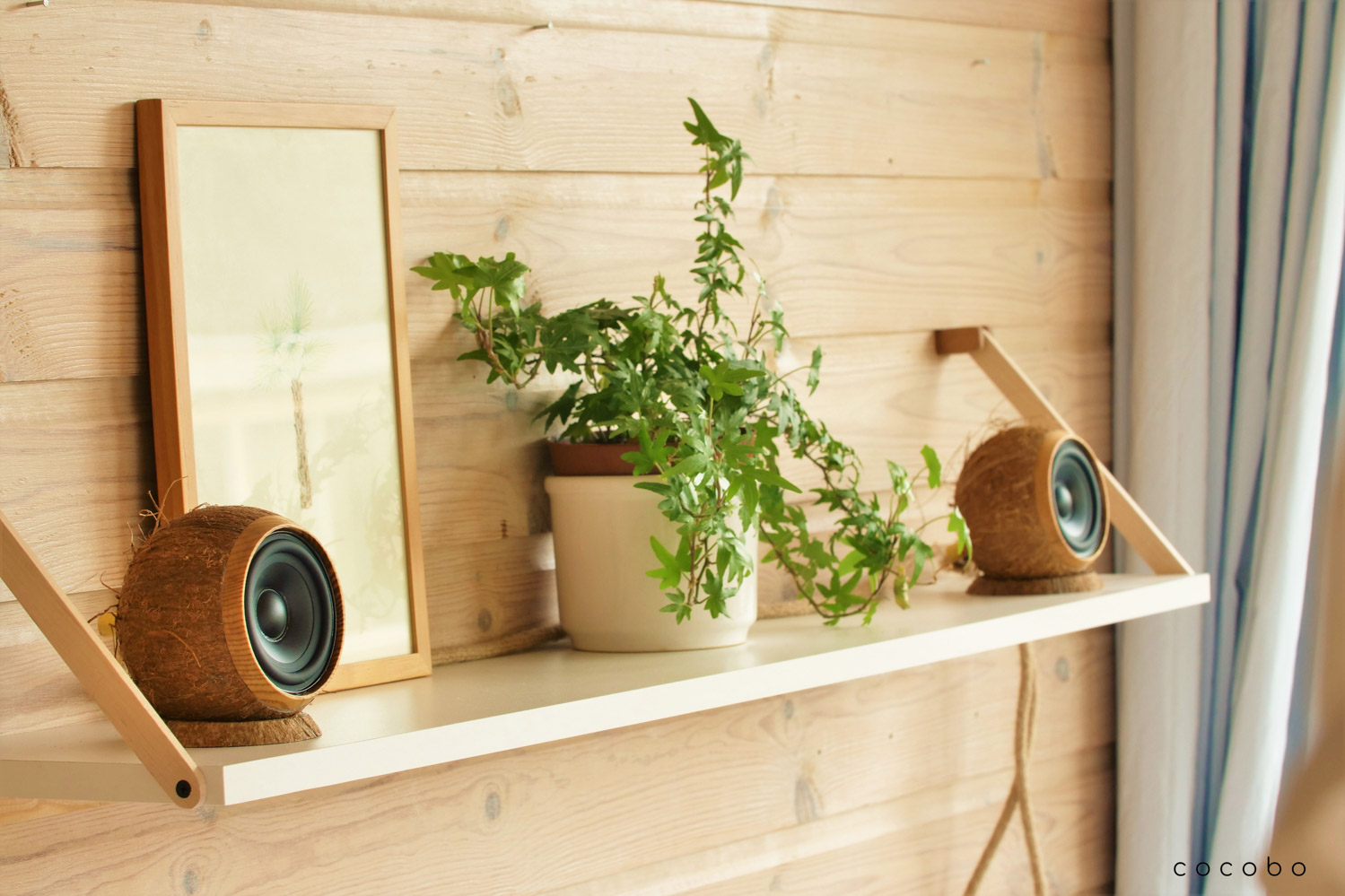 A handcrafted speaker made out of a real coconut
A natural coconut speaker built with love and care
Amazing that there are wooden spheres growing in nature…
Let's use that potential by turning the shell into a beautiful coconut speaker.
An audio system with coconuts as speakers. For use in shops, restaurants or at home.
Because it is important to use our natural resources in the best possible way.
Enrich your natural interior
With fruits from the Tree of Life.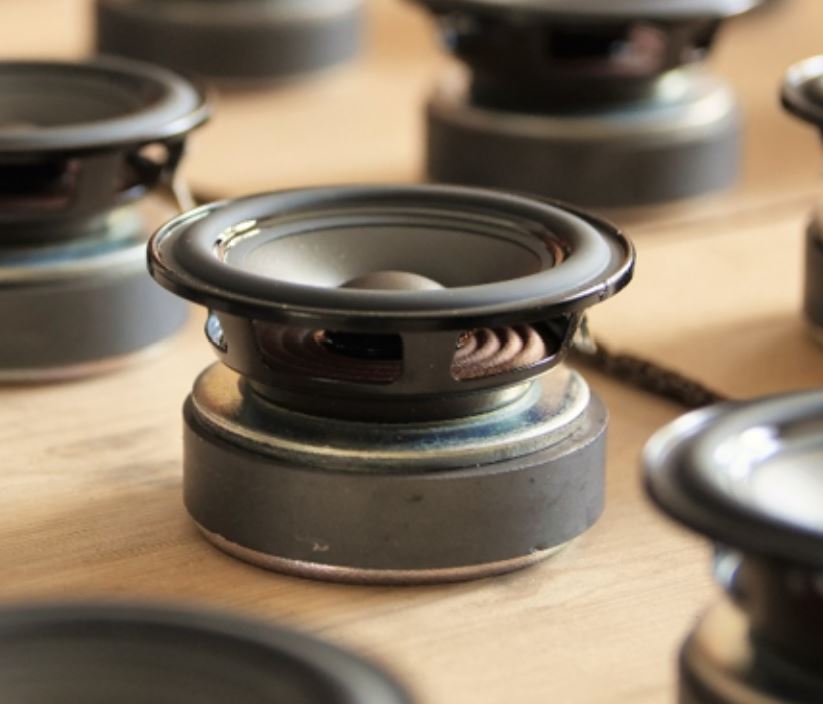 The driver from Gallo Acoustics is specially designed to get the most sound out of a small enclosure. Because of this, the Cocobo sounds a lot deeper and louder than other speakers the same size.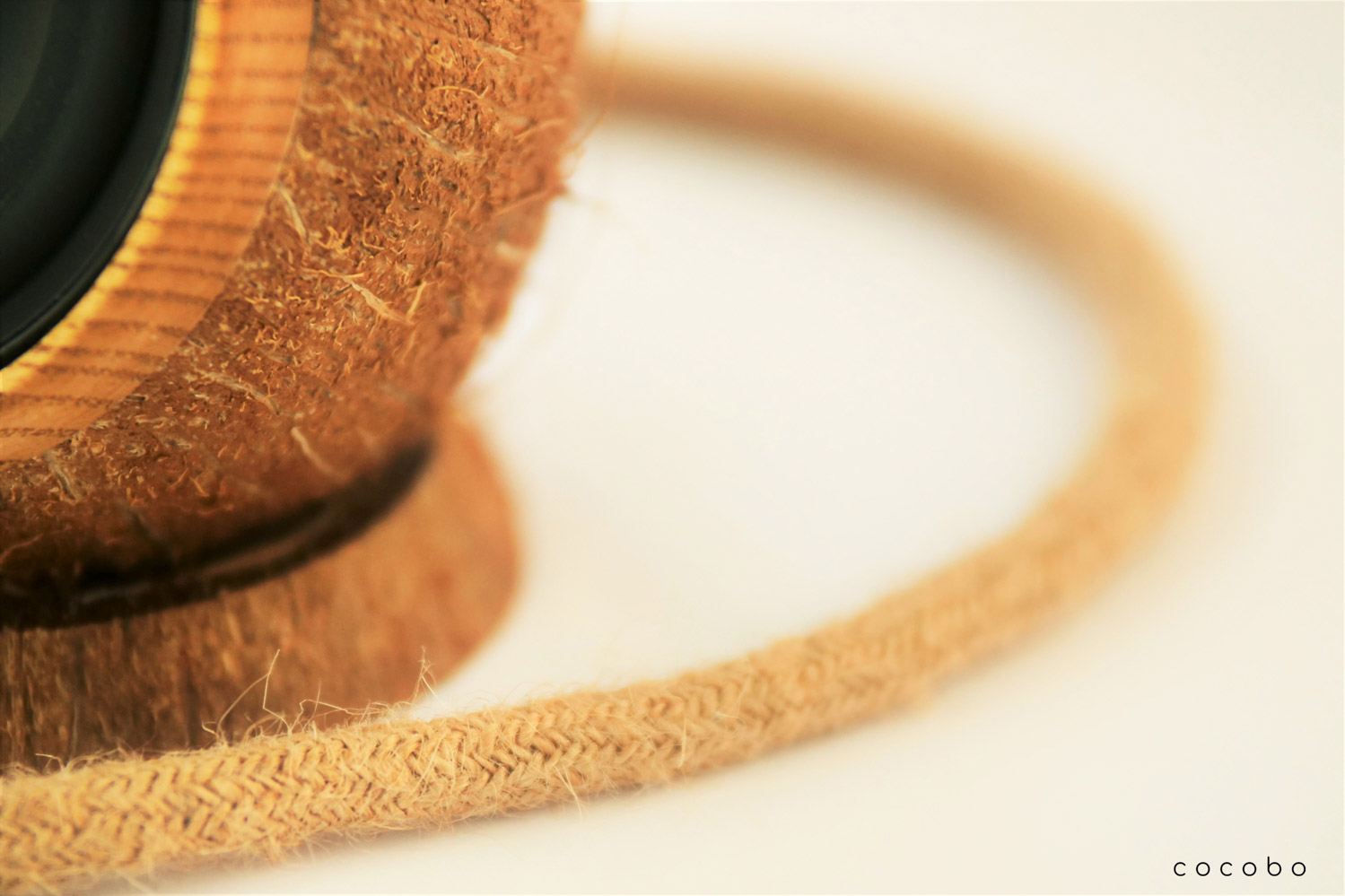 Connect to the amplifier with style
The Cocobo is a passive speaker that can be connected via matching optional 'rope' speaker wire to the amplifier. A natural addition to your coconut speaker audio setup.
The Cocobo can be planted wherever you want
The coconut speaker can be mounted on the optional wall mount or placed on the coconut ring.
How are they being made? The making of a coconut speaker.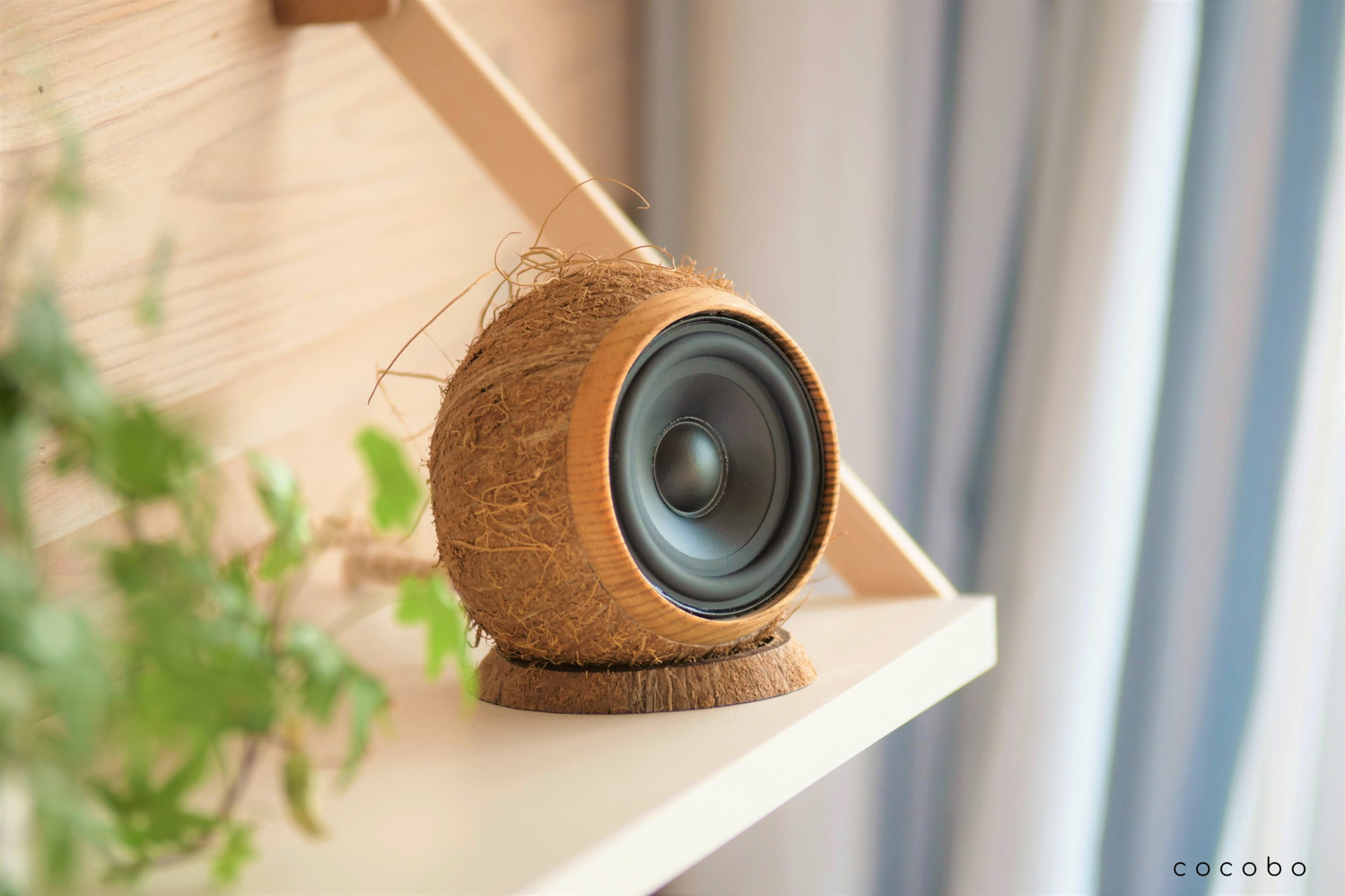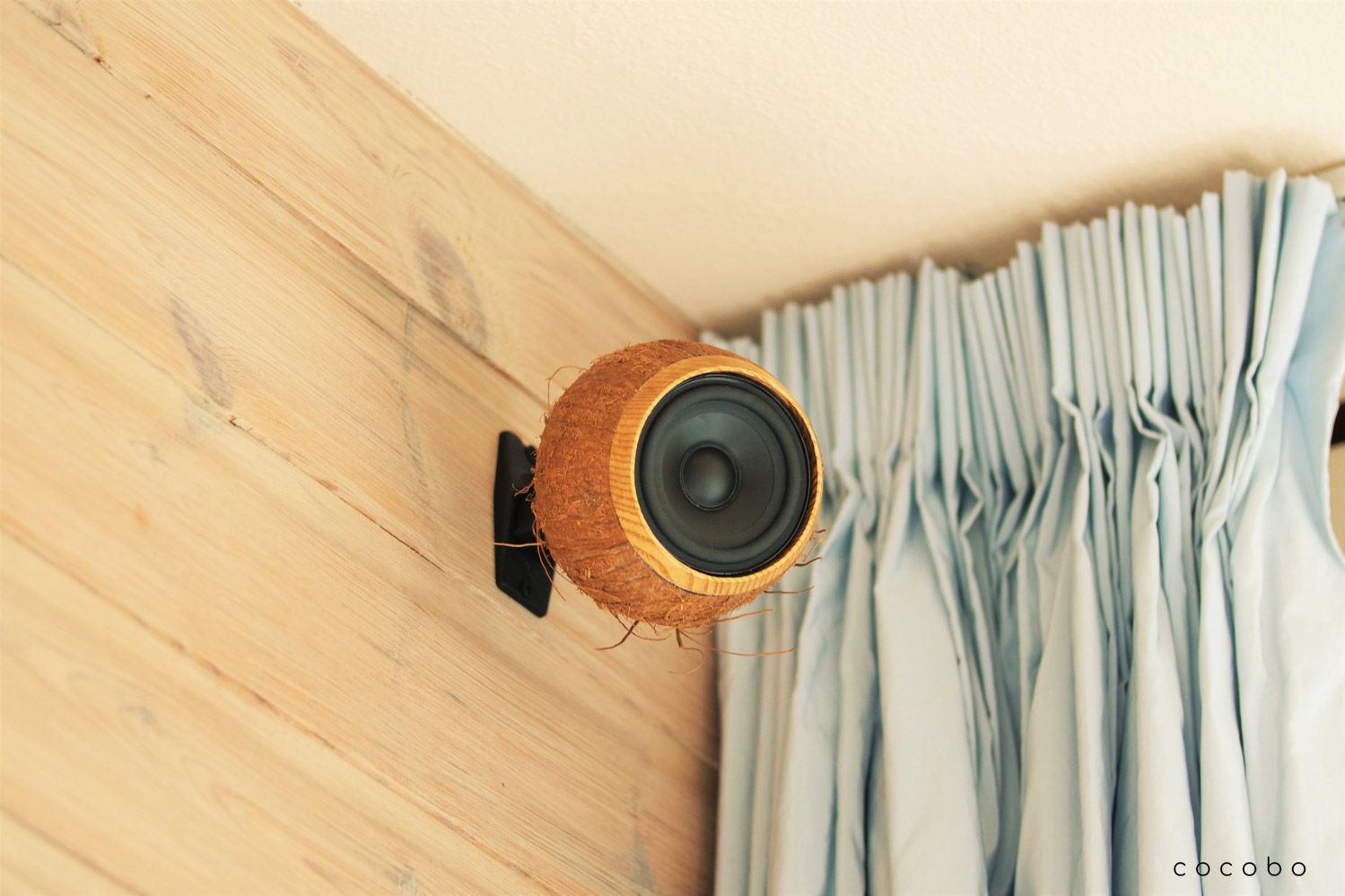 Cocobo | Natural coconut speaker
€179 Including VAT
Handmade in the Netherlands
Diameter: 120mm (+/- 8%)
Frequency response: 100Hz to 18 kHz
Sensitivity: 89 dB/w 2.8v (1m)
Nominal impedance: 8 Ohms
Power handling: 50 Watts RMS
Driver: 3 inch full range
Contact
Boris Polsek (founder)
hello@cocobo.co